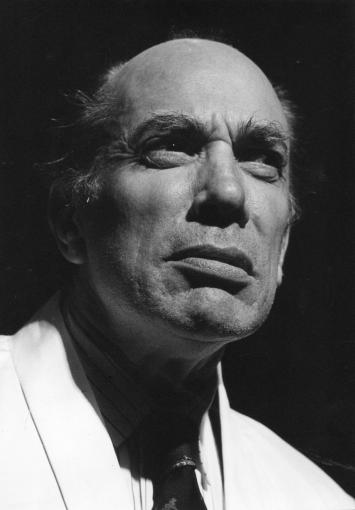 Jim, for many decades, was the heart and soul of theatre studies at Brown and it was his vision and determination that led to the founding, first, of a degree-granting program in Theatre Arts within English and, eventually, of the Department of Theatre Arts and Performance Studies. He was the Department's first Chairperson.
Beyond that, Jim played a significant role in elevating the study of the arts in general at Brown, believing, as he fervently did, that engagement in the arts was a training ground for creativity in all fields of endeavor. He championed the teaching of speech across the curriculum. He was instrumental in establishing Brown's relation with Tougaloo College and the formation of Rites and Reason theatre. He studied calligraphy. And tap dancing. He inspired student initiative. And he was a caring mentor to generations of actors and directors at Brown.
There will be a formal time for comments at the end of the service and a more informal time for sharing memories of Jim and his life after the service in the church's basement, where coffee will be served.
Covid protocols will be observed.