Theatre Arts & Performance Studies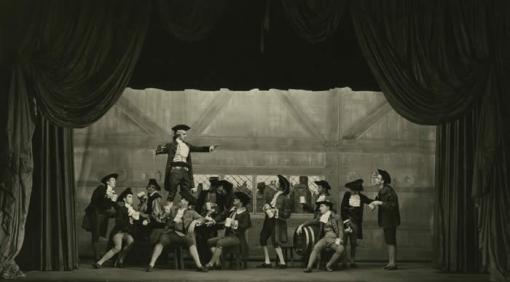 Brown is a liberal arts university, founded in 1764. It is a well-integrated, innovative academic community, situated in Providence, RI -- a city of considerable cultural, artistic, and intellectual activity that is within easy reach of the libraries, museums and cultural activities of the Southern New England area. Providence is a one-hour train ride from Boston and a three-hour train ride from New York City. Trinity Repertory Company, a nationally known professional company, is located in Providence, as is the Sandra Feinstein-Gamm Theatre and Providence First Works.
The tradition of theatre at Brown dates from the 19th century and the involvement of hundreds of student participants yearly underscores the vitality of and avid interest in theatre at the University. Few universities -- if any -- approach Brown's program in longevity and productivity. Hundreds of former students in Brown's A.B. and A.M. programs in theatre now live and work as scholars, teachers, actors, technicians and playwrights in cities and towns throughout the United States and abroad, having brought with them a heightened sensitivity to dramatic literature and a strong awareness of the complexity and creativity involved in the theatrical event.
The Foundation of Brown Theatre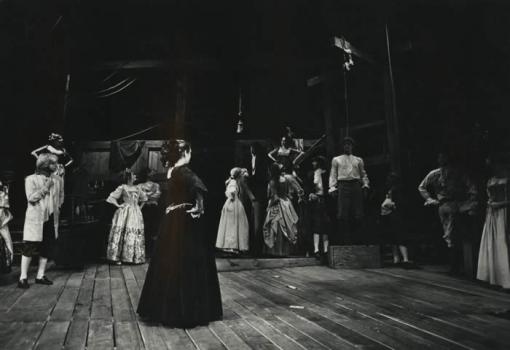 Brown theatre, which began after the Civil War in 1868, has flourished on the campus ever since. Throughout the nineteenth century, various organizations presented productions of musicals, dramas, and revues at locations all around campus and throughout the city of Providence. With the founding of Sock and Buskin by Professor Thomas Crosby of the English Department in 1901 there has been an unbroken record of seasons, first at the Providence Opera House and various theatres downcity, then Rockefeller Hall, and finally in 1931 in the new Faunce House Theatre (restored and reopened three years ago as the Stuart Theatre). It joined the smaller Isabelle Russek Leeds Theatre and Ashamu Dance Studio that were built in 1979 in the home of the department, Lyman Hall, as the three components of the Catherine Bryan Dill Center for the Performing Arts.
In 1935, an undergraduate, Burt Shevelove (author of A Funny Thing Happened on the Way to the Forum) founded a student organization known as Brownbrokers (the name is a combination of Brown and Pembroke). The express purpose of Brownbrokers was the writing and performing of an original musical each year. Today, Brownbrokers writes and performs a show for department every other year. The oldest continuing student theatre group is Production Workshop, an association of students formed in 1961 by then undergraduate Richard Foreman (of Ontological Hysterical fame) in order to bring more experimental work to the campus. In 1970 George Houston Bass joined the Brown faculty to supervise a fledgling student group then called the Black Theatre. That group became Rites and Reason Theatre and is currently housed in Churchill House with the Africana Studies Department where a very active season of performances continue to employ George Houston Bass's "research to performance" method.
Creation of The Theatre Arts Department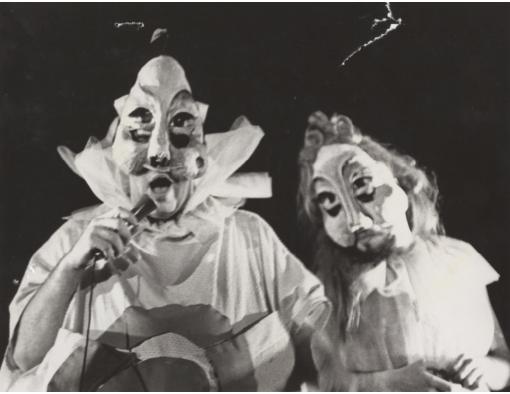 Beginning in the 1969-70 season, dance concerts became a regular feature of a theatre season at Brown. Brown houses the American Dance Legacy Institute, focusing on modern Western dance. Offered, as well, is a powerful program in dances of the African Diaspora.
Classes in Theatre Arts and Performance Studies had begun in the English Department. It was in 1973 that an official separate Program of Theatre Arts was established. That program included Speech and Dance, also located within the English Department. In 1979, with the acquisition of Lyman Hall, Theatre Arts amicably separated to become a separate Department, and the new Department name was "Theatre, Speech, and Dance." Among the founding members of the Theatre, Speech, and Dance Department were John Emigh (Emeritus), Don Wilmeth (Emeritus), John Lucas (Emeritus), James O. Barnhill (Emeritus), Barbara Tannenbaum, and Julie Strandberg.
Establishing Graduate Programs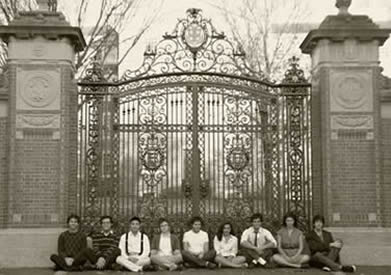 In 2002 the department launched the new Ph.D. program and launched, as well, the Brown/Trinity MFA in Acting and Directing, housed at Trinity Repertory Company.
In 2009, Lyman Hall had a major face-lift -- a beautiful renovation to our classrooms, offices, and the Becker Library. The Department changed its name to the Department of Theatre Arts and Performance Studies, in an effort to bring the sometimes separate realms of Theatre, Speech, and Dance in to greater interdisciplinary congress under the same roof, and also to share the name with the very successful PhD program in Theatre and Performance Studies. Also in 2009 the MFA in Playwriting, previously housed in Literary Arts, moved to Lyman Hall to become part of the Department of Theatre Arts and Performance Studies as well.  In 2009-10, concentration tracks were added to the undergraduate program so that students can chose to follow one of three linked tracks: Theatre Arts, Performance Studies, or Writing for Performance. Moving into the future, we hope to enhance dance and design, integrating them more fully into the tracks of study, or developing concentration tracks of their own.